UPDATE 04/2015:
We added the Iowa connection as well as Airport codes! I hope I can see Sand Valley in person someday soon!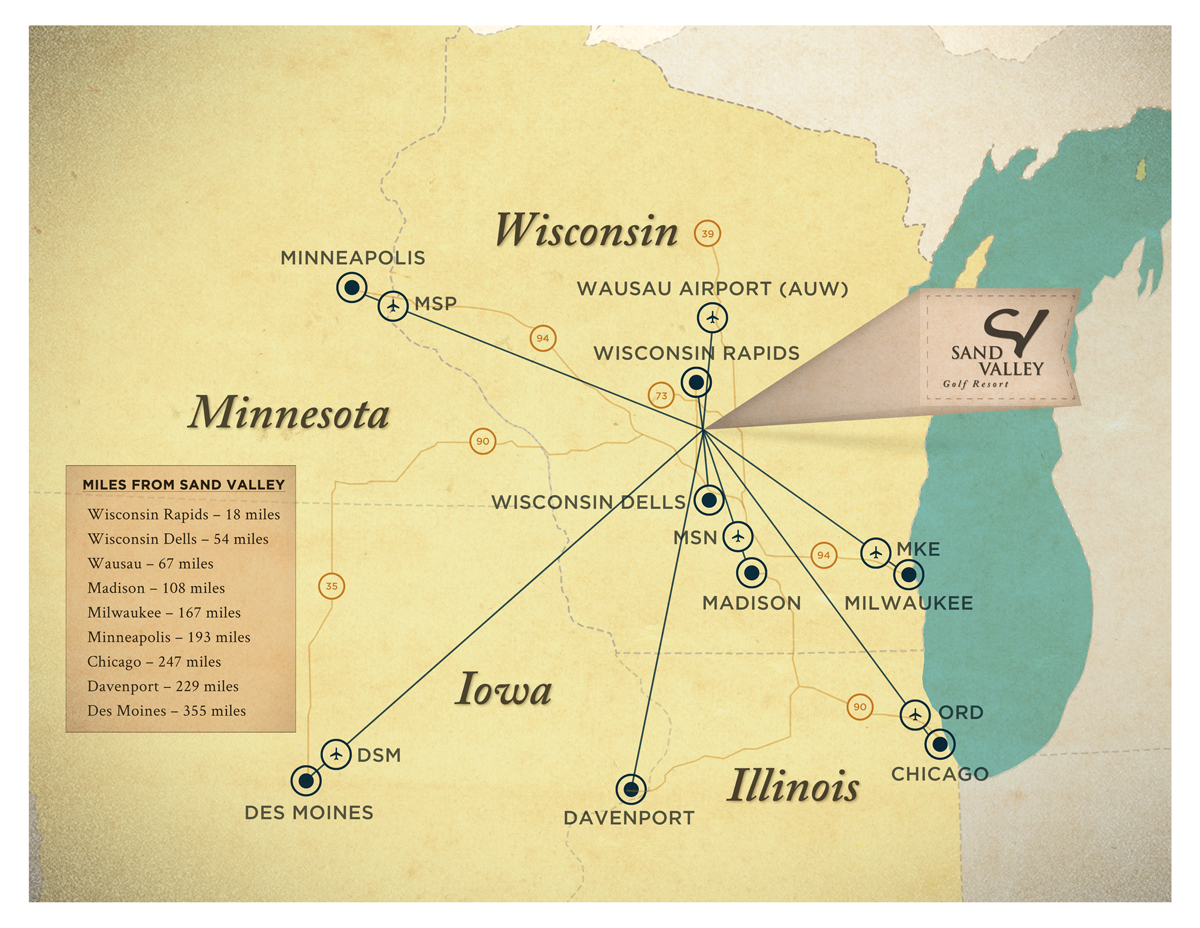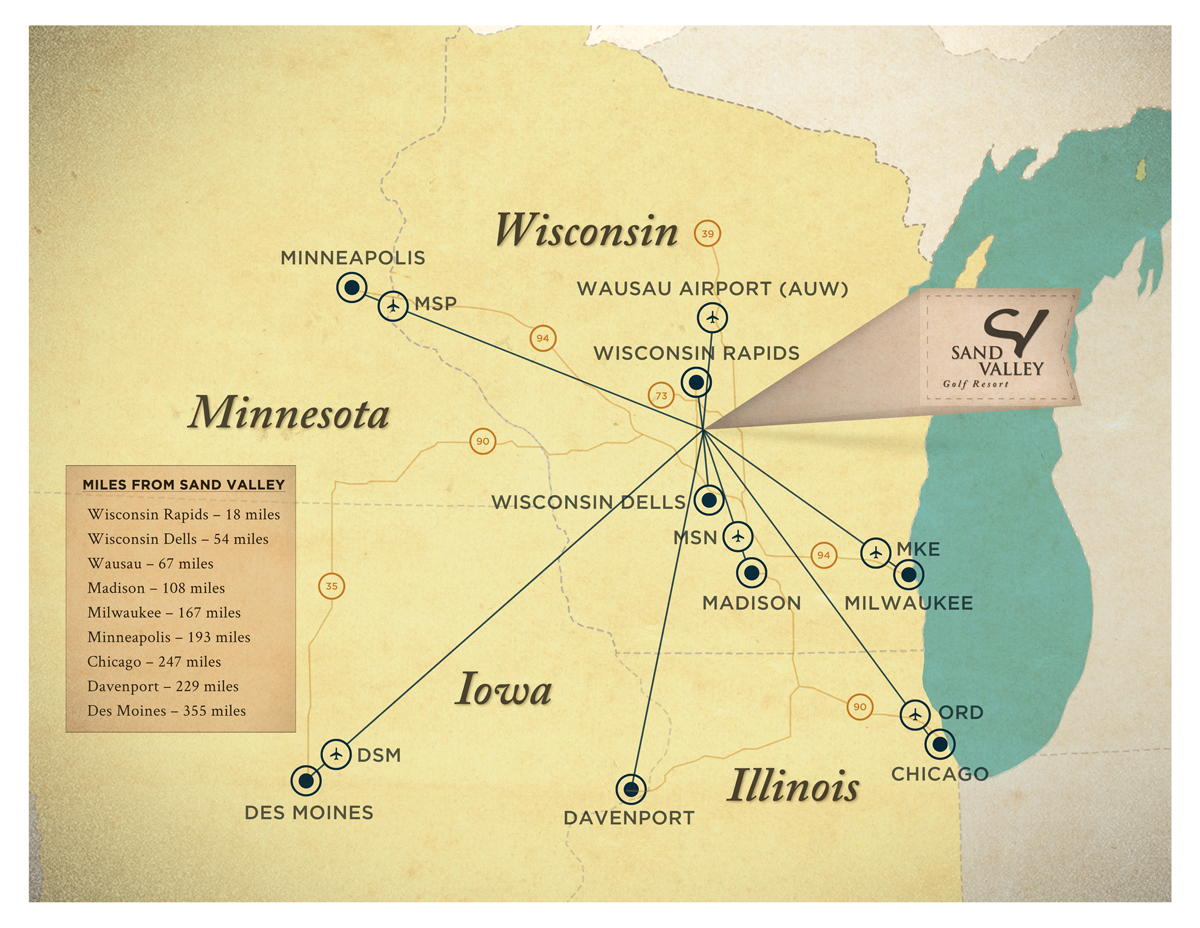 PROJECT:
If you're an avid golfer you've probably heard of a new course opening up in Wisconsin called Sand Valley. The kind folks over at KemperSports asked me to create a map that would illustrate cities in proximity to the new golf mecca of Wisconsin.
AUDIENCE:
The avid golfer in the mid-west.
MISSION:
The map's mission was to communicate the central location of Sand Valley to a great number of mid-western cities.
Here it is displayed in Golfweek.