DIGITAL STRATEGIST • Freelance Work • 2001 – PRESENT
Web Designer, Digital Strategist, UI/UX, audio, Digital Campaign Strategist, Print Designer, Branding, Social Media Strategist, and Content Marketing

SENIOR MARKETING STRATEGIST • Chalice Brands Ltd. • 2022 – 2023

Led digital strategy for all brands and campaign efforts
Launched Private Stash brand
Launch multiple products for several brands
Launched an app and a new customer loyalty program
Reduced bloated budgets
Led creative direction on photography, videography
Created social media strategy, implementation, and creative planning/brainstorming around a highly regulated industry. ADJUNCT INSTRUCTOR • Southwestern Oregon Community College • 2015 – PRESENT
Designed and taught online courses in Digital Photography, Adobe Photoshop, Adobe Illustrator, Dreamweaver, HTML, and intro CSS using animation, screen capture, and pro audio tools

DIGITAL MARKETING STRATEGIST • Bandon Dunes Golf Resort • 2013 – 2021
Created a social media program that promoted the resort while balancing other day-to-day duties
Led, co-designed and organized logo brand asset projects that impacted overarching business and retail goals. Led total reconstruction of BandonDunesGolf.com in 2014, an 8-month project delivered on time, on budget, and won several national design awards (4+ million users have visited the website as of 2021)
Launched DreamGolf.com & Dream Golf Magazine
Created collateral and brand assets for USGA events
Created brand guidelines and brand asset infrastructure for six golf courses and six restaurant outlets
Aided retail team in creating HTML/CSS emails, online store photography, and designing web assets
Designed branding, print/digital marketing assets, and documented world-class golf events. Created yearly Annual Reports, micro-sites, and other assets for grant-making purposes
Designed and built a website for the grant-making arm of the resort, Wild Rivers Coast Alliance
Attended Travel Oregon Rural Tourism Studio series in partnership with Wild Rivers Coast Alliance

SENIOR PRODUCER & DIGITAL/SOCIAL MEDIA GURU • 42 • 2008 – 2013
Aided in growing a team of 360-degree photographers and developers into a full-blown interactive agency
Aided in new business, landscape analysis, budget foreshadowing, account management strategy, and on-the-ground implementation
Helped create UI/UX and web design infrastructures with both design and development teams
Helped 360 photo studio transition to a full web agency
Managed clients, created scope-of-work client pitches, led content creation/SEM efforts, helped oversee an intern program, and more.

ADJUNCT INSTRUCTOR • ITT Technical Institute • 2009 – 2013
Designed and taught courses in Photoshop, Illustrator, InDesign, Dreamweaver, Portfolio Design, and Web/Print design disciplines

GRAPHIC DESIGNER & PRODUCTION ASSISTANT • Wildberry Production Group • 2007 – 2008
Created UI/UX infrastructures and web design mock-ups and shot/edited videos for a variety of local clients GRAPHIC DESIGNER & WEB STRATEGIST • Dreamshare Productions • 2007
Designed and developed websites and custom emails using HTML/CSS and Flash
EDUCATION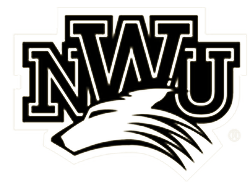 BACHELOR OF FINE ARTS in eDESIGN  •  Nebraska Wesleyan University — Lincoln, NE  •  2005
Emphasis: digital media, digital design, mixed media, videography, and independent film
AWARDS
New Media Award – Best In Industry, BandonDunesGolf.com
Davey Award – Silver for Website Best Practices, BandonDunesGolf.com
Davey Award – Silver for Sports Website, BandonDunesGolf.com
Davey Award – Silver for Homepage Design, BandonDunesGolf.com
Davey Award – Silver for Course Videos, BandonDunesGolf.com/golf
KemperSports Game-ball, May 2014
Cool Site of the Day – June 2014, BandonDunesGolf.com
PGA.com – 3rd Place: Social Media Presence, @BandonDunesGolf
CONFERENCES Adobe MAX '14 – Web focus
Adobe MAX '15 – Video focus
Adobe MAX '16 – Animation focus
Travel Oregon Rural Tourism Studio 2014

Utilizing Local Resources
Itinerary Marketing

Travel Oregon Rural Tourism Studio 2017

Visioning Workshop
Outdoor Recreation Workshop
Culinary & Agritourism Workshop
Tourism Marketing and Communications Workshop
Impact & Action Planning Workshop
SKILLS Marketing Specialist
Web Content Producer
ECommerce Expert & Producer
Digital Campaign Strategist
Videography & Video Editing
Photography & Post Production
Social Media Strategist & Producer
Content Marketing Strategist
Design Print & Digital Media
Adobe's Creative Cloud

Photoshop
Illustrator
Dreamweaver
Muse
Premiere
Audition
InDesign
Animate

User Interface Design
User Experience Design
HTML
CSS
Audio Mixing/Editing
Account/Budget Planning
Reducing Bloated Budgets
Scope of Work & RFP Technical Writring