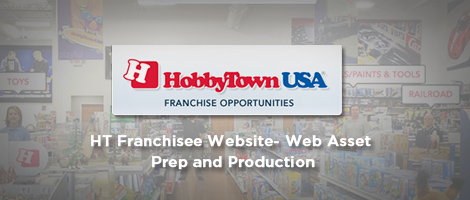 PROJECT:
42 partnered with Thought District to build a fun and interactive website that Hobby Town store owners could "play" with. On this project I was producer and I also did post production prep.
AUDIENCE:
Potential Hobby Town Franchise owners.
MISSION:
Create an interactive website that is fun to play with but also informative.
http://hobbytownfranchise.com/