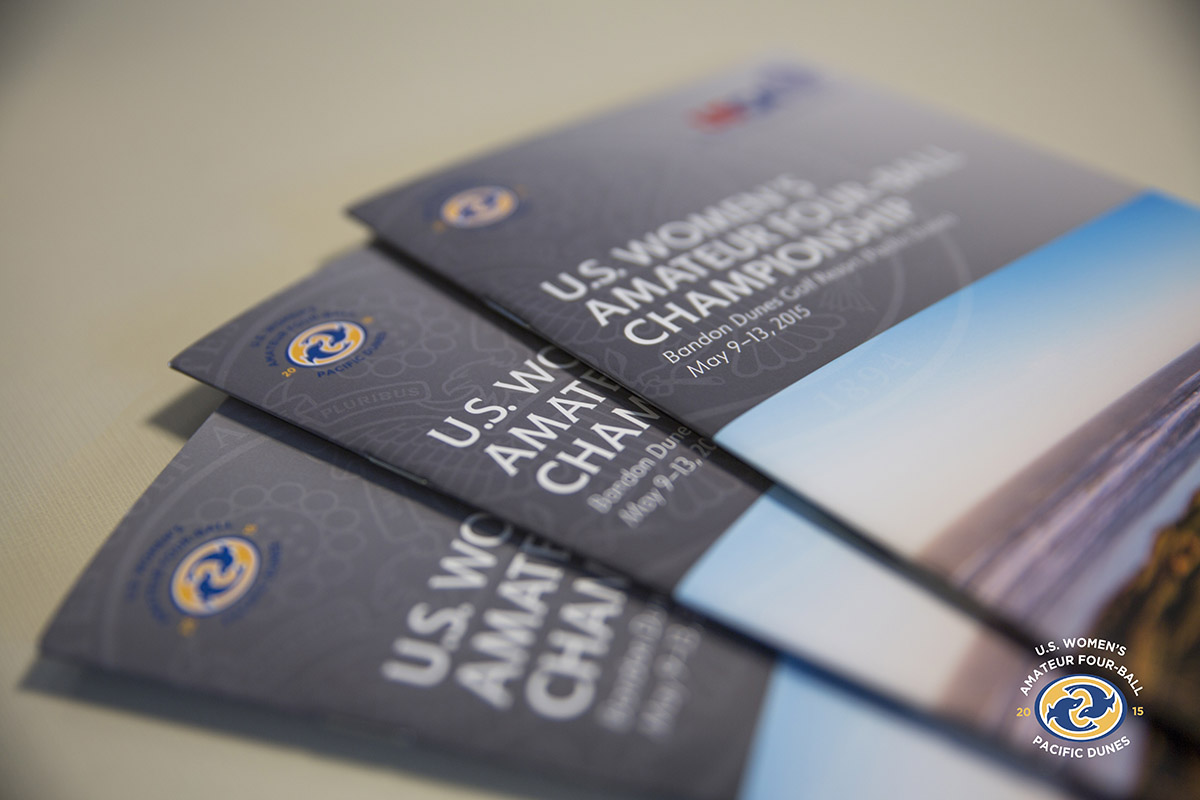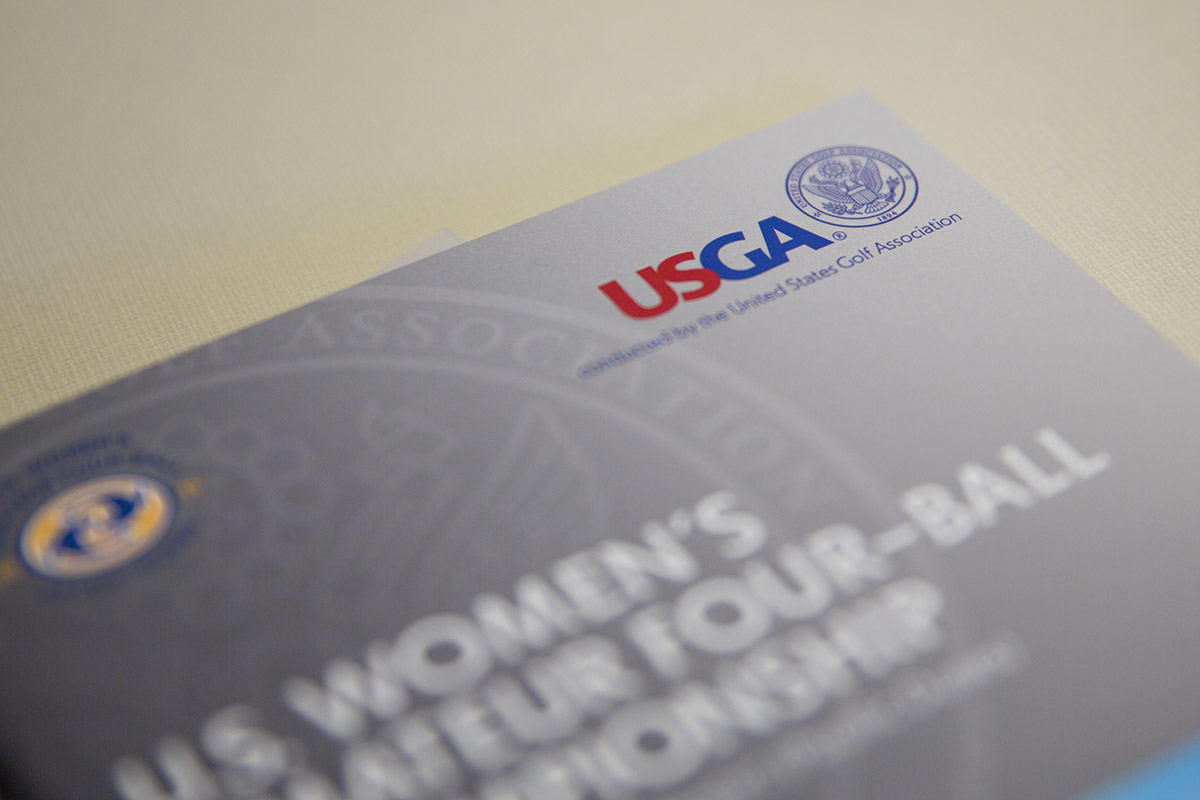 PROJECT:
BDGR hosted the Inaugural U.S. Women's Amateur Four-Ball Championship. Our team was chosen to lead the program design and I was lucky enough to get the chance to be lead designer. I have to give special thanks to Alexia G., Jeff S. and Mike C. of the BDGR team and Tim C. at MillerBrown for providing his time and many years of expertise to make sure this program looked as good as possible.
AUDIENCE:
Golf lovers attending the event, families and friends of players and the BDGR staff.
MISSION:
Our mission was to provide a handy guide to get around the resort, communicate the schedule, show off the stunning Pacific Dunes golf course, and follow along as the competitors play each hole with our handy yardage guide.